Overview:
Accounting Director, Matthew Petersen and Insurance Director, Eddie Bell highlight the importance of personal insurances for farming operations and key considerations when obtaining them. As published in the Winter 2020 edition of INGRAIN Magazine.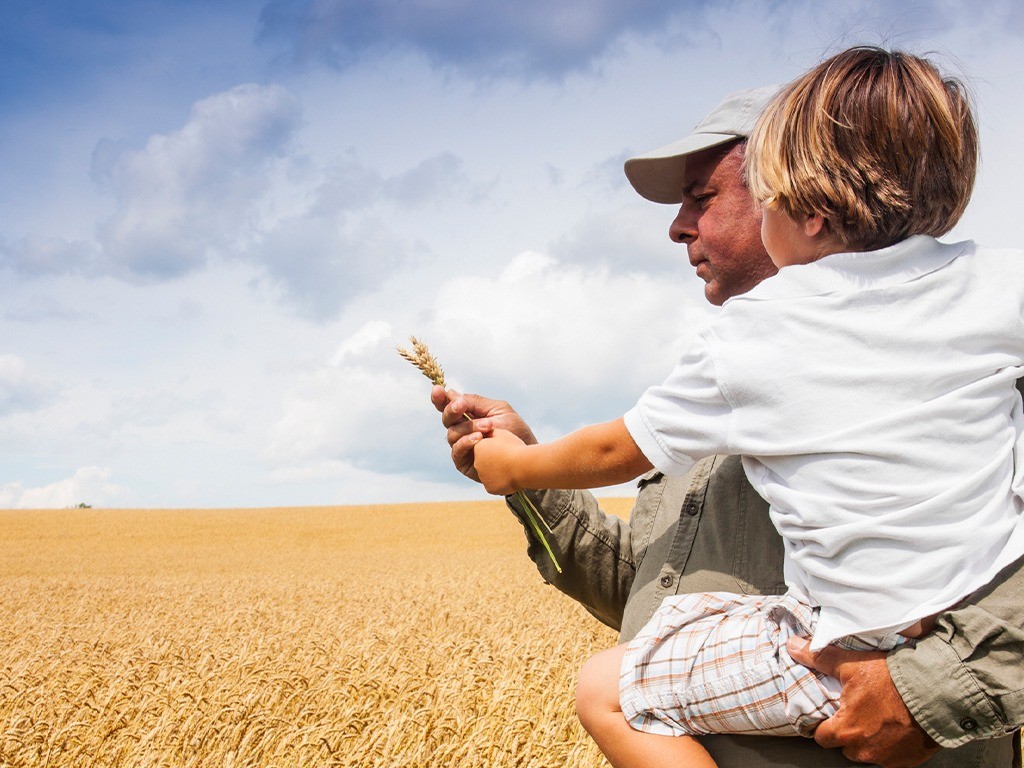 Running a successful farming operation relies on many moving parts all working together to achieve a goal. While external factors play a big part in agriculture, family farming businesses also rely heavily on the people that work within it.
As any farming operation would know, physical assets such as stock and equipment can be replaced with relative ease and any financial impact as a result of their loss or damage, can usually be offset with general farm insurances. Replacing people is an entirely different proposition, however.
Most farming operations lean heavily on the wisdom and experience of a few key individuals, whether they be family members, business owners or employees. Although it's never a topic that is easily discussed, the temporary or permanent loss of such an individual can have devastating and far reaching ramifications, that could seriously impact the farming business' ability to continue. Just like insuring valuable items of equipment, personal insurances, such as Key Person, Income Protection, Total and Permanent Disability (TPD) and Life Insurance, can be used as tools to financially compensate the business or its owners, in such an event.
It is extremely difficult to put a price on a person's value to the business, however working through "what if" scenarios for each key person can determine the financial impacts and requirements to maintain a business' financial viability and ultimately profitability, in the event of the loss of key person. Undertaking this assessment and identifying the appropriate insurance products and level of cover requires the expert advice of a qualified Life Risk Specialist Adviser, together with your accounting partner.
Perks Insurance Director Eddie Bell notes a key person will often also bring intangibles such as leadership and business contacts that will need to be accounted for when considering appropriate insurance cover.
"It's important to take the time to estimate the financial impact of losing a key person. Not only in terms of the potential loss of revenue from the profit-generating activities, but also their overall impact on business operations and people management. You'll also need to consider the costs associated with recruiting or training a replacement," Eddie says.
"If that key person is also an owner of the farming business, it's critical to consider whether the policy will need to include an agreement with other family members, or the individual themselves, about the future of the business and their interest in it in the event of their illness, injury or death. This will help to determine the type and amount of cover required."
Implementing the appropriate risk protection strategies can help ensure the ongoing sustainability of your farming business across multiple generations, even in the tragic event of it suffering the loss of a key individual. Not all personal insurance products are created equal and although you can purchase most forms of cover online, a level of expertise and advice is required to ensure you have the most appropriate insurance product and suitable amount cover for your individual business and family circumstances.
"A good adviser will ensure that your insurance policy is fit for purpose and doesn't contain any unwelcome surprises that could impact on your ability and the amount you can claim in the event that you need to," Eddie says. "If you become injured or unwell, you will want an adviser who will act in your best interests and has no hesitation in assisting you or your family in the claim process. This is the big difference between buying your own cover online and securing it through a trusted adviser."