Overview:
Although life in South Australia is increasingly returning to normal, there's no denying that the impacts of COVID-19 will continue to be felt in the months and years ahead. Increased levels of debt, reduced clientele and ongoing insecurity around restrictions in certain industries are examples of some of challenges that businesses face moving forward. In this article we unpack opportunities for recovery through the example of the hospitality and clubs industries. An original version of this article was published in HotelSA Magazine.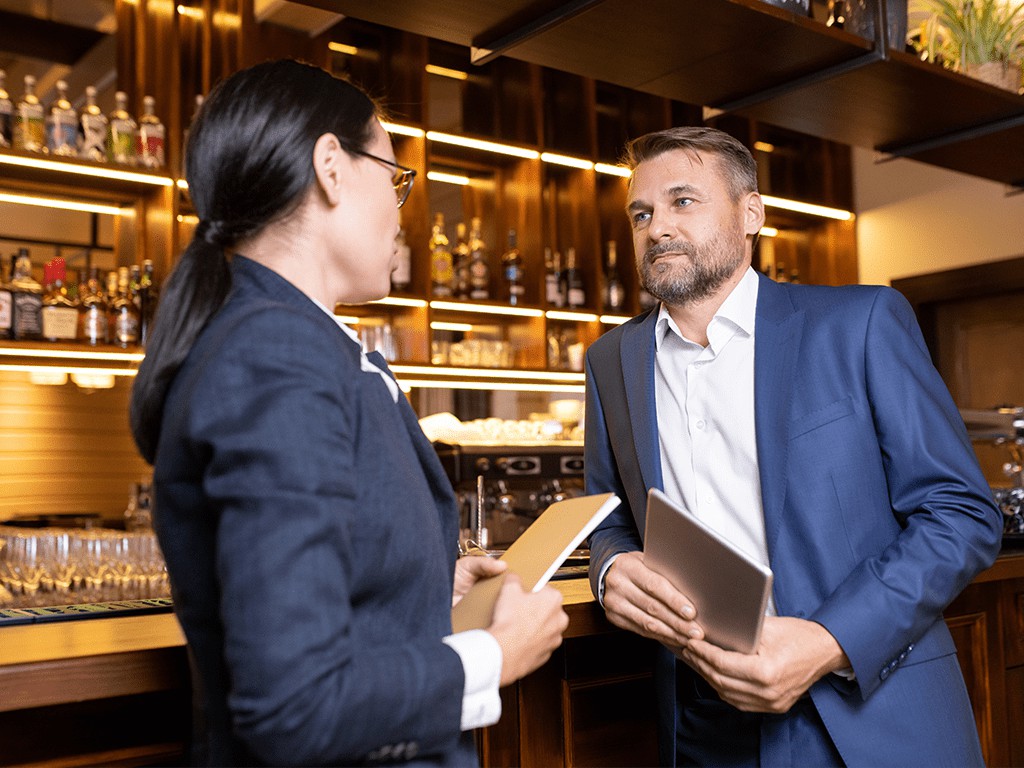 Leveraging Opportunity in the face of Uncertainty
There is also a degree of uncertainty around ongoing government support that will be available to business. While some incentives, such as JobKeeper payments, are being gradually phased out, the recent Federal Budget also introduced a raft of new measures aimed at sustaining business and encouraging investment.
Over the next few months, there will be some important decisions to be made and many publicans will be facing a critical juncture in the road to recovery from the pandemic. While some will still be in survival mode, others will be actively considering investing to take advantage of government support measures. Either way, as we move into the summer months and look ahead to 2021, your success at handling the next steps on the road to recovery will rely heavily on having a robust plan in place that considers the opportunities available to your business, the ongoing challenges of the COVID economy and prepares you for what's coming over the horizon.
Leverage Support that is Right for your Business
In a previous article regarding the Instant Asset Write-Off, we discussed how our Perks team as helped a number of clients take advantage of the $150K instant asset write-off scheme while balancing the costs of upgrades. In particular, we looked at the acceptance of BNA (Bank Note Acceptors) and TITO (Ticket In Ticket Out), which came into effect on 30 July 2020, as being of significance for publicans interested in upgrading their gaming machines. We also touched on another opportunity, the possibility of investing in the digitalisation of your business.
As part of this year's budget, this instant asset write-off scheme has been extended so that businesses can now deduct the full cost of eligible capital assets, provided they are first used or installed by 30 June 2022. Importantly, for small and medium sized businesses with aggregated annual turnover of less than $50 million, the instant asset write-off also applies to the purchase of second-hand assets.
This year's budget also contained several other key measures that publicans should be aware of, including:
A simplification of the fringe benefits tax scheme;
Expanded access to a range of small business tax concessions through an increase to the small business entity turnover threshold from $10 million to $50 million;
JobMaker hiring credits that provide business owners with a subsidy of up to $200 per week for the next 12 months for every new employee aged under 35; and
The ability to offset any losses from the 2019-20, 2020-21, 2021-22 against previously taxed profits in or after the 2018-19 financial year.
As Perks Tax Consulting Director Neil Oakes explains, publicans should readily consider how they can capitalise on the new budget measures but also need to be aware of how these might impact your tax liability.
"The budget is certainly a win for small business with the range of new measures introduced aimed at stimulation job creation and investment, but it also creates a number of tax questions," he says.
"For instance, if we look at the carry back losses scheme, this is a measure that will require careful tax planning to ensure you're offsetting the impacts of the downturn in trade through COVID-19 appropriately against potential future profits."
"This measure, in particular, is a key opportunity for ordinarily profitable businesses that are struggling due to COVID-19 to unlock vital cashflow and should be high on the list for hospitality operators."
"Ultimately, it highlights the importance of putting a strong plan in place that supports your objectives in recovery and considers the relevant tax and compliance requirements you'll have to meet."
Putting a Recovery Plan in Place for your Business
Mapping out your road to recovery doesn't have to be a daunting task. With the right advice and clear understanding of your goals, the next few months presents a key opportunity to lock-in the strategies that will carry your business forward beyond COVID. Those of you who kept a close eye on pre-budget commentary may have seen the joint proposal submitted to the Federal Government by major accounting and business groups, which advocated for a subsidy of up to $5,000 for small business owners to access a tailored 15-month plan from an accredited professional.
While this wasn't included in the budget, there's still the strong chance that this joint proposal will be tabled separately in the near future, which could positively impact up to 500,000 businesses across the country – so it's certainly something to keep an eye on.
As also mentioned in our article on the Instant Asset Write-off, a seasoned finance broker can bring enormous value in streamlining the process of accessing finance for a capital purchase, as can an experienced business adviser in providing valuable guidance in planning for the future of your business post-COVID.
Importantly, given how unpredictable the current economic landscape is, developing a plan that is supported by robust, modern accounting and reporting systems is critical to ensuring you have an accurate picture of where your business is at now to forecast for the future, as well as provide you with real-time business insights along the way. So, although there will continue to be challenges ahead, those who grasp the opportunity and put a clear plan in place will be the ones who emerge strongest out the other side.