Overview:
A strong banking relationship is critical for success in hospitality. Perks Directors, Bruce Debenham, Tom Paine and Pat Hodby uncover how leveraging your adviser and broker can help you get the most out of this relationship. As seen in the February/March edition of Hotel SA magazine.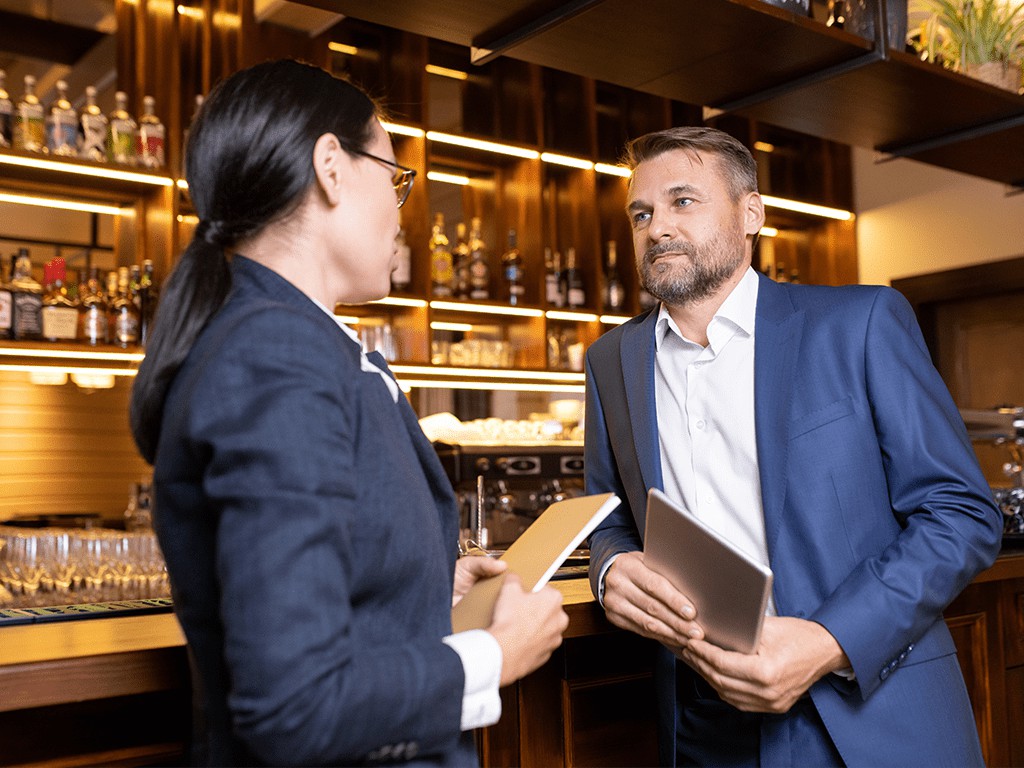 With the new year comes new opportunity for growing the efficiency of your operations through new equipment and upgrades. Of course, part and parcel of considering any new purchases is the question of how you will pay for it.
"With the Instant Asset Write-off threshold increasing to $50 million in turnover in 2019, many businesses that previously didn't qualify now have access to the writing off an asset under $30K," Neil Oakes, Director of Perks Tax Consulting reminds us.
However, some of you might be wondering where to even find the initial outlay? For many, the default for financing is their bank…but are you getting the most out of this relationship and how can you maximise your time?
With access to finance playing a big part of helping to ensure the ongoing success and continued growth of any hospitality business, it pays to put a high value on this relationship and make it is as strong and productive as possible. Ultimately, a strong banking relationship can help you save money through lower interest rates on repayments, while also ensuring that you have easier access to finance when you need it.
However, negotiating the relationship with your bank can be a complex task if you aren't equipped with the right set of tools and the right advice to help you get the most out of it.
According to Director of Perks Finance, Bruce Debenham, a good starting point is to ensure you understand the value of your relationship to the banks.
"With an increasing number of smaller lenders now in the market, banks are more inclined to fight for your business. For them, it's much easier to retain a current customer than to go out and find a new one," says Bruce.
"Knowing this puts you in a better position to negotiate for a lower interest rate or more favourable repayments terms."
Bruce maintains that it's about being open and honest with your bank.
"Good communication is key to a strong banking relationship and the more your bank knows about your business and your individual circumstances, the more willing and able they will be to negotiate on rates and terms."
This is where having an adviser with a solid background in hospitality, and an experienced broker, on your side can be of great benefit to ensuring a productive relationship with your bank. Having the right broker can simplify and streamline the lending process for you; they can shop around on your behalf to help you get the best deal on interest rates and terms from a wide variety of lenders and take on the administrative burden that most publicans would rather avoid.
It's also worth considering that your broker can work in partnership with your business adviser. If you have a good adviser, they should have a solid understanding of your goals and business concerns, however, as you likely already know – they are not going to petition the banks or lenders on your behalf – this is where your broker can play the part. Whilst the role of dealing directly with the banks often falls on the operator (you), your broker can effectively play the role of intermediate between your adviser and the bank, managing the banking relationship on your behalf and working with your adviser to obtain all the information the banks are after, with the support of your adviser.
So, with the right understanding and supported by the right tools and advice, a good banking relationship can pay dividends for publicans and the businesses they run. Most importantly, leveraging your advisers and brokers to get the most for your business (and save you the administrative headache) can enable you to focus more on what's important – operating an efficient business, growing revenues and ensuring financial stability in the long run.