Overview:
With many businesses being forced to navigate significant challenges over the past six months, the foundation of strong and robust bookkeeping has never been more important.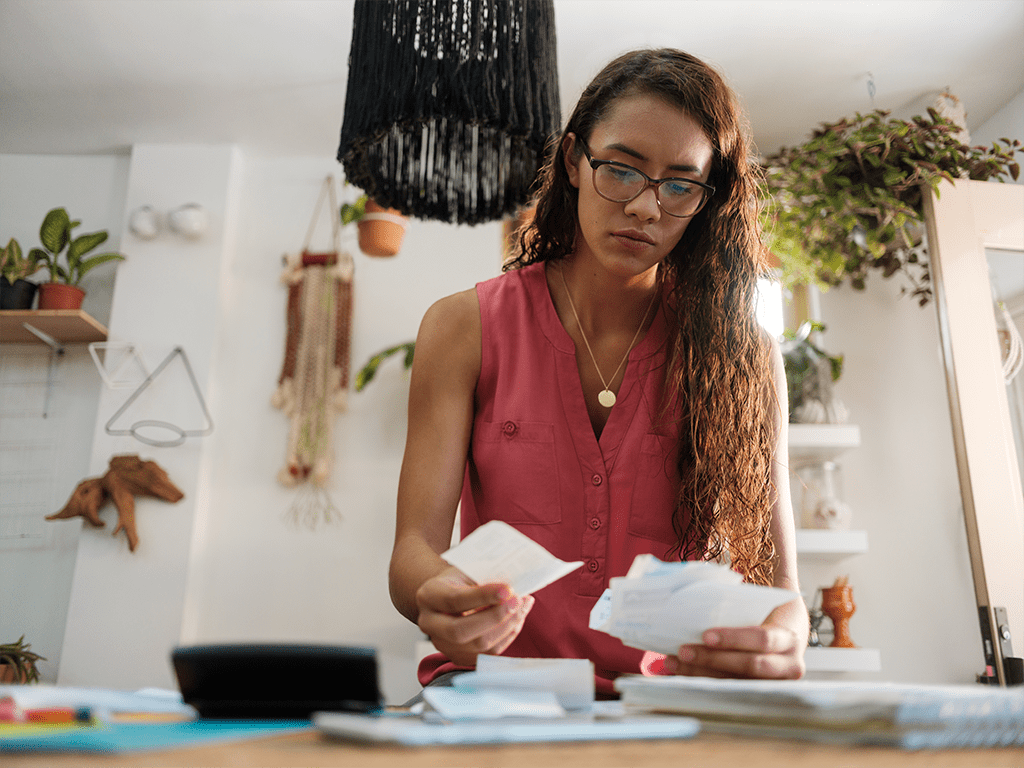 Having efficient bookkeeping processes in place can help ensure that your business is best positioned to survive unexpected events and potentially emerge stronger on the other side. Understanding the importance of healthy bookkeeping practices, and the significant benefits it can deride for your business now and in the future, is critical to positioning yourself for success – even when the unexpected occurs.
Building from a strong base
As every business owner would know, success depends on many things – a sound business strategy, strong cashflow and good supplier and customer relationships, just to name just a few. However, none of this is possible without a foundation of strong bookkeeping processes for your business to operate on. Building and maintaining  this solid foundation relies on efficient processes and personnel for accuracy of information and timeliness of data.
Elizabeth Elliot, Director, Bookkeeping highlights the importance of having a clear picture of inflows and outflows.
"Immediate access to these insights is critical to knowing where you've come from, where you are right now and where you're going in the future. Access to real-time data ensures that you have all the right information at hand that enables you to optimise opportunity and minimise risks," Elizabeth points out.
Setting the direction & maintaining a steady course
The key to growing your business – or rebuilding from a crisis – is to have a plan that turns a vision into reality. Robust bookkeeping is critical here, as it provides you with the information you need on what areas of the business are working well and which may need improvement.
When you have real-time vision of your finances and what is incoming and outgoing from your business, you can pin-point key areas to cut or scale. Real-time data also allows you to adapt quickly to variations in these inflows and outflows, such as increased operating costs, or a decrease in customers, so that you have the confidence to make key decisions as challenges emerge. Being able to make timely decisions that impact your bottom line will ultimately positioning your business for stability over time. As many businesses will have encountered during the slowing of trade in times of crisis, being agile is paramount. Having strong bookkeeping practices in place allows you to scale up and down appropriate to your level of trade.
"Accurate and up-to-date bookkeeping data enables the business owner to measure the effectiveness of their strategy over a defined time frame. It can quantify how well the business has capitalised on opportunities and withstood any downturns," states Elizabeth.
Bookkeeping today keeps the surprises at bay
The importance of bookkeeping extends well beyond the development and maintenance of your business strategy. Getting the most out of your bookkeeping processes necessitates the integration of technology for both efficiency and clarity. By using systems that help to streamline your day-to-day bookkeeping, processing time and errors can be cut down significantly, enabling you to easily keep your books up to date and accurate.
Efficient bookkeeping practices are also critical to the ongoing smooth operation, organisation and transparency of your business. They ensure you:
have safeguards ready, in case of an audit;
can readily catch any potentially suspicious activity;
cut-down on the time your Accountant needs to translate your books for compliance purposes;
have the documentation on-hand that you need to apply for finance or assistance packages, such as those we've seen rolled out due to COVID-19 and bushfires.
Sound business operations rely on having visibility on the financial health of your operations at any time and through any situation. Having clarity over the finances of your business protects you as an owner, as well as your customers, employees, and any other stakeholders.
Is your crew prepared for the journey ahead?
To ensure you have your bookkeeping processes at an optimum and access to accurate, real-time insights you need, it is important to consider who within, or outside, or your business is best suited to meet the requirements of the modern bookkeeper.
Identifying the best people in your business that are best suited to the task at hand can be difficult.
Here are some starting questions that you can ask yourself:
What background does my bookkeeper have and how what upskilling will they need?
What is my backup plan if my bookkeeper is away/ on holidays?
How will I know if my bookkeeper is performing well?
What bookkeeping resources will I need to scale up/ down my business?
How will I separate out the responsibilities for Accounts Payable/ Receivable, Debtors, Bank Reconciliations, Payroll, BAS lodgements (…) ?
For many business owners, questions like the ones above raise more room for concern than relief, which is why many decide to leverage the services of a professional bookkeeper. In the end, leveraging an external bookkeeper can not only save you time and money, but also, headspace. Elizabeth Elliot shares:
"We've found that amongst our client base, the fact that our Bookkeeping team works year-round and on a fixed fee, is highly appreciated. For many business owners, the ability to know exactly what work will be done by our team and how much it will cost ensure that there are no unwelcome surprises that affect their bottom line."
"Many business owners don't want the added stress of hiring, training, covering leave periods for more staff than is absolutely necessary. For some, even wondering about what would happen if their in-house bookkeeper were to move on is enough to keep them up at night."
"Through some of the recent crises, we've found that a lot of clients appreciate when you can take the guesswork out of their financial operations through strong bookkeeping. For many, it's saved them time and pain when they've needed to pivot their businesses to the environment at hand," shared Elizabeth Elliot.