Overview:
Perks is pleased to announce Nick Connelly as the newest Director of Perks Private Wealth. Read about his journey to Directorship.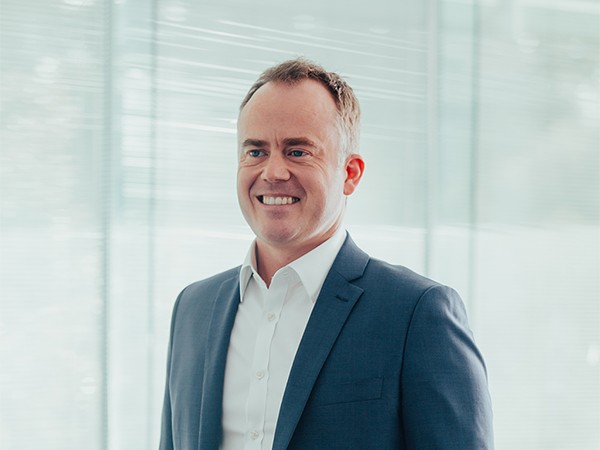 Perks is pleased to announce Nick Connelly, as the newest Director of the firm's Private Wealth division.
Nick has been with Perks since 2008 and was appointed Associate Director in 2019. Having completed both a Masters in Applied Finance (Financial Planning major) and an Advanced Diploma of Financial Services (Financial Planning), Nick possess a unique skill mix extending across wealth advice, financial planning and investment analysis.
During his time at Perks, he has also played an integral part in the progression of the Investment Committee, which guides our firm's investment strategy across a breadth of asset classes. Nick's initiative helped to improve and develop the committee's structure and process, including the establishment of a dedicated in-house investment research team. Having investment research in-house positions us as leaders in this field, as one of only a handful of privately-owned wealth advisers with these capabilities.
Perks Private Wealth Director, Simon Hele said Nick's appointment further solidifies the Private Wealth leadership team, as it continues to build momentum throughout 2020.
"Perks has always been committed to building a well-resourced team of skilled individuals, which enables us to provide our clients with sophisticated, tailored advice," he said.
"Following the recent Royal Commission into the financial services industry, Perks Private Wealth has experienced a strong demand for our services as clients seek out boutique, privately owned financial advisers who have their best interest at heart."
"The uncertainty and challenges of this year have also highlighted the fundamental importance of our approach in providing strategic guidance to our clients and their businesses , to ensure they emerge stronger on the other side."
"Nick's client-centric approach, strong technical foundations in investment research and analysis and insights as a Director will be invaluable to the firm. He will play a key role in informing the investment decisions we make on behalf of our clients."
Nick's journey to becoming a Director is quite a unique story. While working for a boutique South Australian audio company, managing their manufacturing and assembly team, Nick became increasingly interested in pursuing a career in financial planning and advice. He commenced studying an Advanced Diploma of Financial Services and joined Perks as a client services manager, right before the GFC hit.
He reflects that this early experience and observing how the firm's leaders dealt with the most significant economic upheaval in more than 20 years still resonates and is now, more than ever relevant in 2020.
"Although it was a challenging period, it was really insightful to see how the wealth team wrapped their arms around our clients and came up with informed solutions that held up well in the face of this major upheaval of global markets," Nick said.
"Many of these clients are still with us today, and while we have more than doubled in size and significantly evolved, our processes and systems remain just as committed to providing thoroughly researched, tailored advice that is free from external influence, as we navigate the economic and business challenges of 2020."
"I'm pleased to have been appointed to the Private Wealth board and look forward to working alongside the other Directors as we continue to build on our commitment to helping clients grow their wealth and discover success."