Overview:
Is the electrical work in your premises up to scratch? For those operating in ageing premises electrical upgrading is a critical upgrade that needs consideration. In this article, we discuss the different angles to consider when tallying the resulting costs.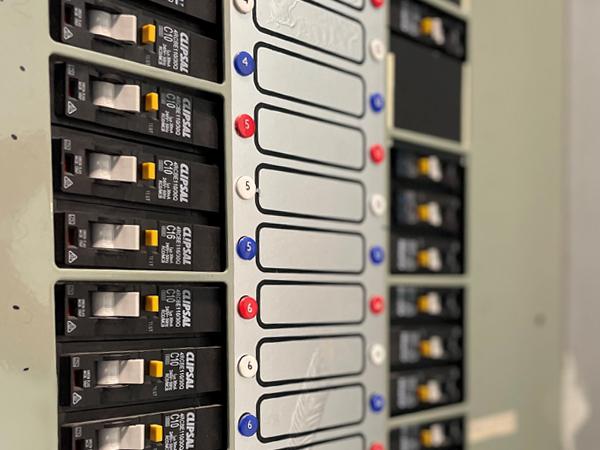 A while back, we discussed how certain capital improvements could help to support the mounting costs of doing business as a publican, and how you might approach getting your landlord on board. If you are an owner occupier or have a long term lease, there has never been a better time to invest in solar panels and reduce ongoing electricity costs. Given that the instant asset write-off, and accelerated depreciation rules for assets purchased, pertains to those purchased and installed prior to 30 June 2022, there's still time to take action.
There are, however, numerous other examples of upgrades that may not fall under the above category, but should still be actioned sooner rather than later. Failure to do so could have adverse effects on not only your operating costs, but also your staff and patrons. Electrical wiring and supply are pertinent examples of these critical improvements that you need to get right…
Compliance vs. liability vs. costs
With many pubs occupying sites that date back to the early 1900s, the state of the electrical wiring in your hotel can be a bit of a mystery and poor wiring can have significant health and safety ramifications.
While tenants have the right to safe and reliable electricity supply, it can be difficult to spark your landlord into action. More often than not, you will need to demonstrate a tangible benefit in order to lead your landlord down the path of capital improvements.
In our experience, having worked with many publicans over the past 20 years, the issue of wiring continues to crop up. Both sides often disagree about whose responsibility it is, making the topic a ripe pain point between landlords and tenants.
We firmly believe that in order to have success in this area, you need to take active steps to address the real issue – electrical safety and liability. All publicans should definitely be making sure that their business is covered by insurance in the event something happens due to the building's wiring. The last thing either party wants is for something to go wrong, whether that be a fire or someone getting electrocuted, which is not only devastating but can have major legal, reputational and financial ramifications.
As a starting point, get an independent electrical compliance report, thermal imaging testing on your electrical boards and sub-boards. Advice from an insurance expert can help determine whether your building is compliant and identify any areas requiring improvement to ensure compliance with relevant legislation.
From there, any improvements needing to be made are ultimately the responsibility of the landlord who will need to invest in the appropriate infrastructure to ensure that they meet their public liability compliance risk.
Counting the costs
One of the biggest challenges facing publicans today is undoubtedly the rising cost of electricity. While poor wiring can contribute to rising electricity costs, it is tough to sell this to your landlord as a necessary capital improvement on purely financial grounds.
Fortunately, there are several other steps that publicans can take to significantly reduce their electricity bill, including:
Re-negotiating electrical supply contracts when they are up for renewal;
Investing in a back-up generator to cover down-time and potential stock losses due to black-outs; and
Installing a solar system, provided you have a significant lease term to justify the investment. Solar batteries are also becoming an increasingly affordable option.
Using a scalable framework for decision-making
Considering some of the risks in not having your electrical wiring up to date, weighing up the benefits and (potential) costs should be a straightforward task, though having clarity around who the cost should fall to may require some insight from your accountant, lawyer or other other business adviser.
It is a good idea to structure key decisions, such as this, as a business case. Using a standard format can be helpful to gain clarity and insight on even the most obvious of investments. It provides you with clear arguments based on facts and figures and allows you to use a standard format for discussion making, or for presentation with your landowner. Additionally, it will also help you keep a history of your decision-making process for your business.
For those that are feeling the pinch of being time poor, don't forget to always leverage your advisers' expertise to make the process easier on you. Using your accountant to run forecasting and budgeting scenarios for any major expense can be helpful to weighing up the potential pros and cons for your business and give you piece of mind before making a major decision.