Overview:
After more than three decades at the top of the game, the limitations of Microsoft Excel have begun to outweigh its benefits. Today's dynamic economic environment demands a more agile, adaptive and consolidated approach to Financial Planning & Analysis (FP&A), which businesses and finance professionals can now achieve with cloud based solutions.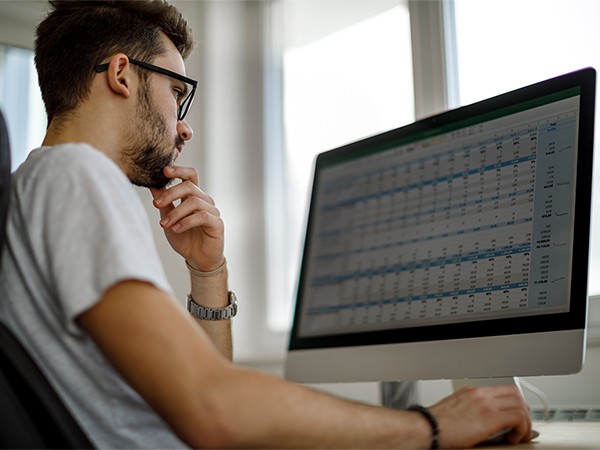 Since it was first launched back in 1987, Microsoft Excel has grown to become the commonly used data analysis tool right across the world of the finance. Accountants, business managers, CFOs and the like have traditionally relied on Excel for their annual planning, to manage budgets and forecasts and for reporting purposes.
However, nothing is forever, and it might be time for Excel to go the way of the Dodo in today's land of Financial Planning and Analysis (FP&A). In 2020, there is simply no reason why businesses should be restricted by the program's inherent limitations. That's not to say Excel doesn't still have its uses moving forward, but in our fast-paced and volatile economic landscape, it simply can't keep up with the demands of modern FP&A.
Break free of the Excel constraints
With remote work increasingly becoming a necessity rather than a luxury, staying connected online has become more important than ever. Collaboration has become essential in the face of disruption to traditional structures, forcing us all to adapt our interactions, routines and working methodologies.
In times like these, the case for change becomes even more apparent. Running a business requires a multi-layered approach to financial management that extends company wide. Attempting to use Excel to run multi-dimensional processes across an organisation, such as planning, budgeting, forecasting and reporting, won't deliver the results demanded by modern FP&A.
If you've experienced any of the following issues, it might be time to break free from the Excel shackles…

 1.      Wasted energy – Consolidating data from multiple spreadsheets is a huge time sink. Not only is it entirely unnecessary, but it also increases the chances of a mistake being made. Other tasks such as importing data from payroll, purchasing and other systems into Excel is inefficient and can lead to data integrity issues. You and your team don't need to waste time consolidating spreadsheets, when you could be delivering greater value services to your clients or business.

 2.      Where did it go? – We've all been there. Have you accidentally deleted cells or rows, resulting in formula and link errors that are a nightmare to reconcile? With individual spreadsheets existing across multiple networks and versions, the risk of error is simply too high. Not to mention, the difficult task of keeping track of who and when changes were made. Particularly around audit time, this can create issues for governance and efficiency.

 3.      It's not all about me – While Excel can be great for individual tasks like checking raw data and modelling static datasets, it isn't a management information system. With senior managers and executives increasingly requiring real-time access to financial information and the capability to run their own reports to compare current performance against forecasts, Excel simply isn't up to the challenge.

4.       Unfriendly fiat – If your business or client operates across multiple international jurisdictions, chances are you're dealing in more than one currency. Managing exchange rate fluctuations, local taxation compliance requirements and balancing these against your planning, forecasting and budgeting, can be complex and difficult to implement accurately in Excel.
No doubt, most in the FP&A world will have encountered some, if not all of these challenges at one time or another. Happily, there now exists solutions for business that go beyond the constraints of Excel and will allow you to unlock greater value, efficiency and productivity for your clients and your business.
Enter the cloud
"Cloud" has been somewhat of a technology buzzword in recent years, which has led to a degree of misunderstanding about exactly what it is and the vast capabilities it can offer. Fundamentally, the concept is quite simple. Imagine a traditional document, perhaps an Excel spreadsheet. You work on it, update it, then save it to your computer as a local file. For another person to access it, you must send them the file and wait for them to make any changes before you can revisit it. With the cloud, such a document effectively lives in a secure online environment, where it is accessible to all necessary collaborators. It can be updated in real-time, without the need for cross referencing against previous versions.
While this is just one basic example of cloud functionality, the concept remains the same even in more complex deployments.  Perks Cloud Solutions Director, Nick Grieve explains how the capabilities of the cloud are vast and transformational for businesses.
"For a lot of people, they're probably most familiar with the cloud thanks to our mobile phones and simply view it as a method for making it easier to setup a new phone or share photos with friends and family," he says.
"However, that's only scratching the surface and it's now used across a wide range of industries. Cloud is really changing the way we do business and interact with traditional systems and structures, that used to only exist offline and were very siloed in nature."
"From the perspective of FP&A, the benefits of moving to the cloud are significant. It's the enabler of better digital integration and delivers greater accuracy and efficiency, coupled with potentially significant cost savings owed to the absence of on-site hardware and associated IT maintenance fees."
With many cloud solutions available to businesses today, deciding which solution is right for your business is a key consideration. Workday Adaptive Planning is one such solution that the Perks Cloud Solutions team can implement in their clients' business, if it's the right cloud solution for their business' overall needs.
Workday Adaptive Planning is financial planning, reporting and analysis software, that can produce driver-based forecasts and budgets and helps your team to collaborate in the cloud. It can also provide visibility and support planning and data management across other areas of your business, including HR and workforce, sales and operations. Additionally, Adaptive Insights has powerful modelling, reporting and analytics tools, as well as what-if scenario modelling to provide a clear picture of your current business position and proactively plan for a variety of outcomes.
Nick highlights that the change management associated with moving to the cloud shouldn't deter a business from making a decision that will ultimately deliver significant savings in both time and money.
"Digital transformation can be a touchy subject for a lot of businesses, but one of the great benefits of cloud solutions is that they often aren't as time-consuming or costly to implement as traditional reporting systems," he says.
"The reality is that all businesses will have to move to the cloud eventually. The sooner you get started, the sooner you can begin realising the significant benefits for your business to help you get ahead of your competitors."