Overview:
Perks Private Wealth is proud to partner with the 2021 Adelaide Festival for it's second consecutive year. This year's program brings an innovative array of performing arts and although the curation came about in challenging times, the quality of the lineup has not wavered in the slightest. Here are our predictions of 2021 Festival favourites.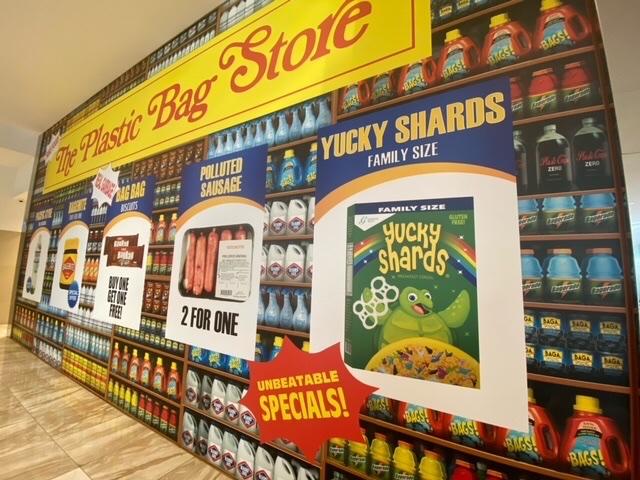 The Pulse
Sixty performers in perfect harmony make up this physical theatre production. While half take the stage in an intense acrobatic spectacle, the other half form a choir to provide a symphony, entwined with a magical lighting display that combined, is sure to satisfy your senses.
Gravity & Other Myths is a home-grown theatre company that has taken the world by storm and is now back on Australian soil to present its third Adelaide Festival performance. After winning the prestigious Helpmann Award for their show Out of Chaos…, the creative trio including director Darcy Grant, composer Ekrem Eli Phoenix and designer Geoff Cobham deliver the goods once again with this heart-stopping physical performance.
small metal objects
This truly ingenious street-theatre piece has captivated audiences around the world for over a decade and is now part of the Adelaide Festival's 2021 line-up.  Picture this: the performers are disguised in the busy public thoroughfare, while the audience are head-phone wielding and on display to the hundreds of passers-by. The familiar urban scene is transformed into a set for the unsuspecting cast of masses, while the plot unfolds via commentary broadcasted to the audience's ears and is quickly puts a spotlight on four lead characters. Locating them is all part of the fun and games offered by this one-of-a-kind performance.
Back to Back Theatre is a performing arts company based in Geelong and led by actors with intellectual disabilities, however this minor factor doesn't impair their showmanship in any way. They successfully smash societal molds with their unique performance style that is so often and aptly described as 'groundbreaking'.
Prepare to be moved by this understated, yet supremely clever people-watching ensemble, that challenges stereotypes, thought provokes and will make you laugh until you cry.
The Plastic Bag Store
A tongue in cheek recreation of a modern-day supermarket, where not only are all the items are packaged in excessive amounts of plastic – they ARE plastic! Robin Frohardt is the Brooklyn-based artist and filmmaker, who is responsible for this comical construction of art, craft, film and puppetry.
Robin has crafted The Plastic Bag Store by upcycling literally hundreds of plastic bags and plastic rubbish, "locally sourced and harvested from the streets and bins of New York City."
With a multitude of everyday, household and food items, The Plastic Bag Store stocks everything from tubs of ice cream and whole rotisserie chickens to deli items, mixed salads, fruit, veg, and cleaning supplies. Instore advertisements promote new product lines, with catchy slogans dedicated to upholding the store's ironic pursuit for pure plastic bag passion.
This stupefying supermarket was originally designed for Manhattan's Times Square, where it appeared post-lockdown in October. Adelaide Festival will be The Plastic Bag Store's first-ever foreign destination, where it will be erected in Rundle Place, free to all for the duration of the Festival.
A German Life
Three years ago, at a nursing home in Munich, a 106-year-old lady passed away. Aside from her obvious longevity, Brunhilde Pomsel's life achievements were humble. Remembered for her astounding emergence from the rubble near Hitler's bunker, waving a white pillowcase to approaching Russian troops in April 1945. British playwright Christopher Hampton has produced Brunhilde's testimony which she offered to Austrian documentary makers at the ripe age of 103.
This incredibly honest, apolitical account is a rare, eye-witnesses tale of the rise, fall and aftermath of the Third Reich. Brunhilde's interpretation of the events reflects her intelligence in a manner that is likeable, sincere and doesn't attempt to mask her youthful ignorance at the Nazi regime's merciless behaviour. Her refusal to deeply consider the world around her and instead focus on her own life, raises challenging questions for today's audiences.
This complex and controversial national premiere comprises of a ninety-minute solo played by Robyn Nevin, under the direction of AF Co-Artistic Director, Neil Armfield.
Ngarku'adlu (Let's eat) Picnic
This literal feast for the senses, is brought to Festival-goers in either a relaxed picnic in the park format that is perfect for families, or an exquisite fine-dining experience. After a tumultuous 2020, what better way to celebrate our resilient country and the traditional owners, than with beautiful native foods, lovingly prepared by Australia's finest, First Nations chefs including Clayton Donovan. Working in collaboration with Indigenous-owned Australian Native Food business Warndu, their mission is to inspire curiosity about our native plants, nuts, seeds and proteins and rejuvenate the culture, community, tradition, health and our soils it comes from.
The picnic option is an immersive cultural experience in which you will be welcomed to Kaurna land, provided with a picnic box full of with tantalizing traditional foods and invited to take a tour with your tastebuds of the unique flavours and textures that have been the foods of the Kaurna, Adnyamathanha, Ngarrindjeri, and Narungga people for more than 65,000 years. A truly educational foodie experience that will see you learning the traditional Aboriginal cooking techniques, how and where this amazing bush food is sourced and prepared today. You'll also leave with the knowledge of how these locally sourced native foods can be adapted to form part of your own household's pantry.
Additionally, members of the South Australian Museum will provide children's activities, storytelling and teachings of Aboriginal culture. Importantly, all food items are made in Australia from 100% locally sourced, seasonal and wild harvested produce with a focus on supporting Aboriginal enterprises.
Live from Europe Performances
With planning for the 2021 Adelaide Festival line-up occurring in the midst of COVID pandemic, the Live from Europe Performances provide solace in uncertain times. This format offers the international influence that has been an intrinsic part of the Adelaide Festival since it's conception.
Patrons will view the livestreamed performances on a full-size cinema screen, with no sacrifice to the interactive element between performer and audience. The performers have a live audio/ visual stream to their Adelaide audience too.
Four hand-picked and fit for the format performances will be performed for the Adelaide evening audience on real-time European mornings. Internationally acclaimed artists of theatre, music and dance is brought to you in state-of-the-art vision and sound.
Not foregoing the unity and excitement that a night at theatre holds, these shows will offer the same live experiences in either the newly reopened Her Majesty's Theatre or Regional South Australian venues.
1:1 Concerts
With outside-the-square means of accessing music keeping us all sane through COVID times, when musicians have been unable to perform in their traditional ways. Balcony concerts, online lessons and home recordings became the new norm and yet another brilliant Adelaide Festival concept to emerge from pandemic planning is one-on-one concerts.
The idea was born in Germany by three artists, flautist Stephanie Winker, scenographer Franziska Ritter and cultural mediator Christian Siegmund, and was inspired by performance artist Marina Abramović's A Different Way of Hearing. Regulating distance and innovating intimacy between a sole performer and their sole audience member. Australian flautist, Sally Walker, has adopted this intimate concept, curating this series of 1:1 concerts for the Adelaide Festival.
Sitting a socially distanced two metres apart from each other, there are explicit instructions for the single audience member to gaze into the performer's eyes, so they in-turn feel comfortable enough to do the same, further intensifying the experience. Combined with some incredible venue choices such as Carrick Hill, Hans Heyson House, Adelaide Oval and Elder Hall, this exclusive 15-minute performance is one you will never forget.