Overview:
This year's Adelaide Festival line-up will likely have you spoiled for choice. There is something for everyone – no matter your age or taste. Outside of some of the great offerings, like Requiem and 150 Psalms, we've compiled some of our top picks that you can still catch over the coming weeks. Don't hesitate to book tickets or you might be sorely disappointed, as these festival favourites are expected to sell out!

Photo Credit: Fire Gardens by Jack Fenby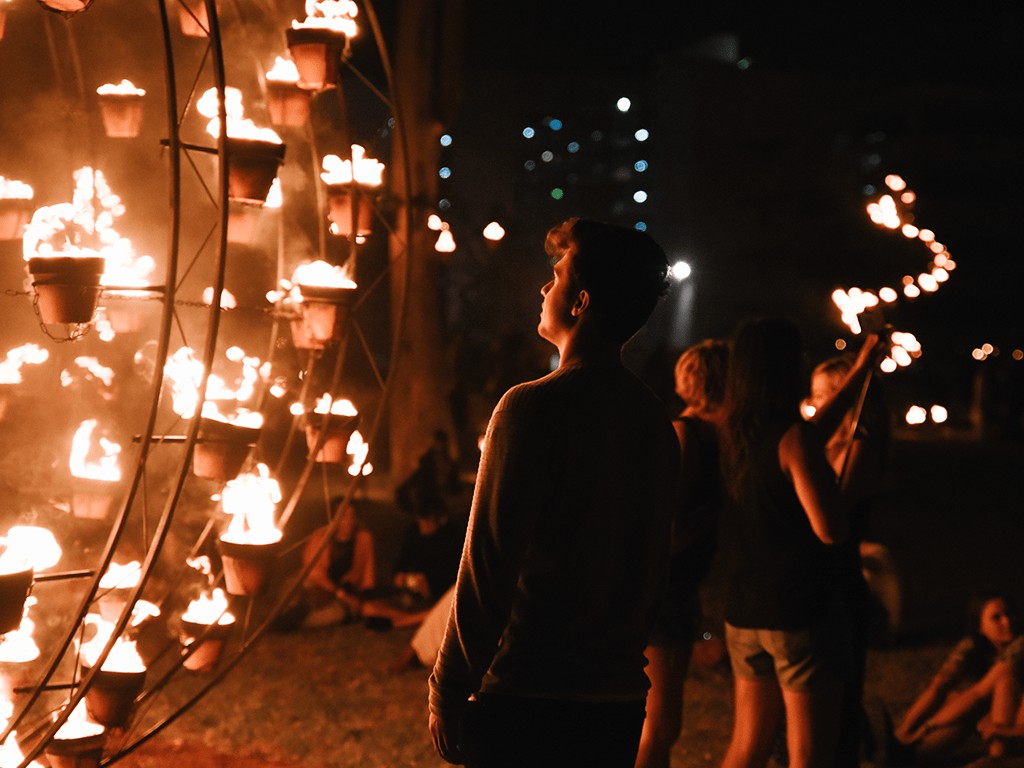 Thu 27 Feb – Sun 8 Mar 2020
The Doctor is an emotive and robust theatre production direct from London, making its Australian premiere, exclusive to the 2020 Adelaide Festival, and featuring a towering performance by stage and screen legend Juliet Stevenson. This production by Associate Director, Robert Icke for the Almeida Theatre, is an intellectually curated and contemporary update of the 1912 Viennese drama by Arthur Schnitzler, Professor Bernadi.  A thought provoking and intense theatre piece, that is not to be missed!
Tue 25 Feb – Sat 7 Mar
An interactive installation that is a feast for the senses! This world premiere is brought to the Adelaide Festival by Patch Theatre's talented team, including Artistic Director, Geoff Cobham and Producer, Teena Munn. This immersive promenade performance is part installation, part scientific quest, part rave.
Greeted by a lighthouse keeper, the audience move through a series of unforgettable rooms that house interactive light-scapes. In each room, children discover hands-on experiences exploring a different property of that elusive yet fundamental force of nature: light.
Thu 5 – Sun 8 March
A a physical theatre production taking everyday office supplies and pushing their limits through death-defying acts in a cutting-edge, comical and contemporary fashion. Branch Nebula's performing artist, Lee Wilson is an OH&S catastrophe, employing office consumables including cardboard boxes to create a tower of terror and sticky tape as a tightrope bridge. Be prepared to watch Lee's attempts at an array of unthinkable stunts through parted hands, laugh as his failures and be astounded by his physical feats.
Thu 12 – Sun 15 Mar
Fire Gardens is an enchanting display created from nearly 8000 handcrafted giant candles by French artistic collective Compagnie Carabosse. Illuminating several notable public sites globally, including Stonehenge in England, Moscow's Kremlin Square, Hue Bridge in Vietnam and Pont du Gard in the south of France, now the Adelaide Festival invites you to wander through this work of art using the Adelaide Botanic Garden as their backdrop. Firelight, kinetic sculptures and music transform this wonderous space – a once in a lifetime experience!