Overview:
Preparing for an interview takes more than just memorising your resume and being able to speak about past roles. When it comes to preparing for an upcoming interview, doing your due diligence on the company you are interviewing with, their people, customers, operations, and overall strategy is critical.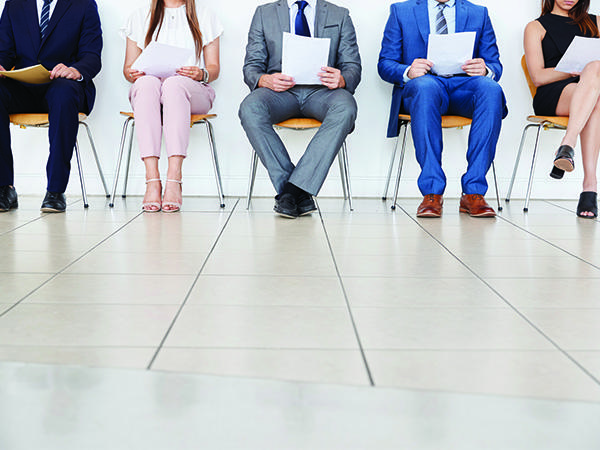 Thankfully, today's research is much easier than in years gone by, as most of this information can be sourced via the company's website, online Annual Reports or social media pages. Some candidates may also be able to use their LinkedIn network to reach out to people who are currently employed with the company to gauge further insights.
However, what is equally important, perhaps even more so than company research, is to spend time preparing yourself for the interview. As a rule of thumb, it is recommended that you spend just 20% of your preparation time researching the company in question, and 80% of your time focusing on yourself and your relevant skills and experience.
Make your mark
The types of questions that hiring managers and HR Professionals ask at interviews are focused on understanding the shortlisted candidate's previous experiences and how they might be relevant to the role they're trying to recruit for. They are trying to assess your technical skills, your cultural fit, and your ability to work within the team and broader business. They will also want to know about your values and what you are passionate about personally and professionally.
As a result, most of the interview questions they are asking are all about YOU.
Of course, there will be mandatory questions such as "What do you know about us?" or "What do you think about our new strategy on XYZ". The answers you give to these questions will absolutely require you to do your research, but to be successful, you will need to show personal depth with your responses.
Here are some simple steps to ensure you hit the mark with your initial research brief and shine in your upcoming job interview:
Step 1:
When you are in research mode, you need to think about what you are reviewing:
How do YOU feel about it?
What skills and experience do YOU have in relation to what you are researching?
What would working for this company mean to YOU?
Always make sure to overlay yourself in your fact finding and subsequent answers and remember to spend minimal time, just 20%, on researching the company and advertised role.
Step 2:
After reviewing the company, job advertisement and position description, take an educated guess as to the questions the interview panel may ask, focusing on the key skills and attributes outlined. If there are contact details of the hiring manager listed in the job ad, reach out to them, so you can get a better understanding of the type of candidate they are looking for.
Once your research component has been completed, prepare a list of possible questions (between 10-15) that you may be asked. A simple Google search will give you a head start on some of the common questions asked by hiring managers. Write out your answers to these questions using recent, relevant examples and then practice speaking your responses aloud. At this stage of the process, it can also be helpful to ask a friend, or perhaps a mentor, to run through the questions with you and give you feedback on your responses.
Step 3:
It's the positive difference YOU can make for the company that will set you apart from other candidates.  To put your best foot forward you need to spend time thinking about the areas of your performance where you have had the most impact and highlighting these key professional achievements.
For example, if you have implemented a process improvement that has saved a company time or money, this will be well regarded. Similarly, if you have led a change management initiative and as a direct result employee engagement, performance and company culture has improved, this demonstrates your value to the prospective employer.
If you are the type of person that can "think on your feet", that's great – but there is no harm in putting in some extra preparation time so that you can really excel at the interview stage.
"Success is where preparation and opportunity meet" – Bobby Unser
Step 4:
It's time for the interview, and your chance to leave the panel with a lasting impression of who you are as a person and a potential employee. Leave yourself plenty of time to get to the interview, especially if you are travelling across town or are unfamiliar with the location.
When you are introduced to the panel, be courteous, smile often and let your sense of humour shine through. Cultural fit is another important element of the interview process and the panel will be looking to see how well you might fit into their team.
Also, don't shy away from using "I" instead of "We" when speaking about your professional achievements in the interview, it's about selling yourself, not your colleagues!
It's also important to focus on each question carefully, stay on topic and read the room for subtle cues from the panel, especially if the interview appears to be running overtime. If you need a question repeated or explained to you differently, don't be afraid to ask.
At the end of the interview, ask any relevant follow up questions if there is something you would like to know more about, make sure you know what the next steps in the process are and thank the panel for their time.
It's common to feel a bit uncertain after an interview and to second guess some of your responses but you can have some confidence that your preparation will have made a positive impact on your overall interview performance on the day.
The key takeaway is to ensure that you put YOURSELF at the centre of your interview preparation. Remember, the key purpose of an interview is to give the panel an opportunity to get a sense of who YOU are and what you can offer to their business, not how much you know about their business.
If you feel that you could benefit from some candidate coaching or interview preparation, please get in touch with the Perks People Solutions Team on 08 8273 9226 or info@perksps.com.au