Overview:
Why you should make time to invest in your self-care this Mental Health Week.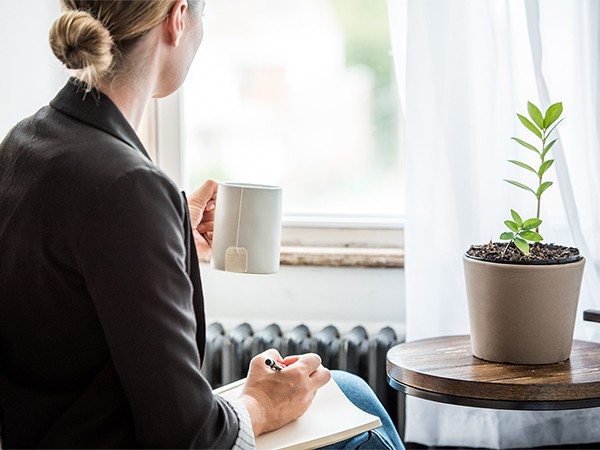 Mental Health Week provides us with an opportunity to make time to think about our mental health and how you can assist yourself to stay mentally "fit". Perks People Solutions, Senior HR Consultant and Accredited Mental Health First Aid Trainer, Sarah Hills provides us with some practical ways you can focus on your mental fitness.
Mental health is just as important as looking after our physical health. Taking steps to look after the health of our mind, body and soul, allows us to re-centre and restore these aspects of our health. We all need to do this in short spurts throughout the day, e.g. getting up from your work desk and going for a quick walk around the block or take the long way down to the street outside and back.
At other times, look to invest in longer stretches of time to recharge your mind, body and soul health.
But the actual act of making time for your mental health is not always at the top of our to-do list.  Taking the time does not mean you have to meditate or get out for a 5km run, as may not be the only options available to you. After all your time out, needs to suit you.
The thing about self-care is that it is a practice that requires you choosing to do it. It will not happen unless you consciously make space for it, but do that and you will reap the rewards of your effort – by experiencing more enjoyment/ satisfaction, rest and soul-health.
Not sure how to tune into your self-care needs?
Self-awareness gives us a chance to tune into what we are feeling, what we need and how we can best care for ourselves. Without self-care, there can be no growth because we are too exhausted from the obligations of life to think about what it is we need, want and desire.
Developing your self-awareness helps you learn more about yourself. What you like and don't like and what you're capable of, and importantly, provides you with information or clues about what you need when you're not feeling that capable, satisfied or at your optimum.
Exploring your self-awareness can be hard if you're not the kind of person who likes to think too deeply about your feelings. Your feelings are spontaneous and emotional responses to the things you experience in life. Like your senses (taste, sight and hearing), they give you good information about what's going on around you, if you choose to tune into what you are feeling.
There are some great ways you can work on your self-awareness, but what you do then is entirely up to you. Look for some physical signs that might help you to 'read' or gauge your feelings. For example: if you have an urge to clench your teeth or hit something, this could mean you're feeling angry or frustrated. If you have a pain or flutter in your stomach perhaps you are feeling nervous or anxious.
Paying attention to the physical signs you are experiencing might indicate how you're feeling. By engaging with how you're feeling, you can get better insights into what you like, what makes you feel uncomfortable and what makes you angry. Knowing this means you can start thinking about how to manage those feelings or how you can calm those feelings more.
Resources
If you want to explore this topic more there are numerous books (hard copy and audio), articles and podcasts authored by celebrities, sporting and political heroes – take 30 minutes this coming week to look up some and see what resonates with your values, experiences, interests and lifestyle.
If you think you need something more than reading or listening to someone talk about feelings, then seek out the assistance of your GP or find some free help online or over the phone search up some resources or look at this list.
Developing your Self-Care Plan
A Self-Care Plan can help you enhance your health and wellbeing, manage your stress and maintain your working and/ or personal life. Learn to identify activities, practices and people that support your wellbeing and help you to sustain positive self-care in the long-term.
Here are some ideas for you to consider what "fits" your self-care plan:
Simplify your schedule or to do list – break down your to do list to something more manageable, review what is essential.
Do something that energizes you.
Hang out with your family – go for a walk or get everyone out for a kick of a ball, get out in the garden.
Get quality time with a quality person – hang out with someone who you love or trust – in person, online or by telephone.
Stretch out – find the knots and tension spots in your body and stretch them out. Find a YouTube video to help with your technique.
Do something new – have you been considering learning a new skill or trying a new hobby? Go for it.
Take a long warm bath.
Create a gratitude list – think about what you are grateful for.
Meet with a counsellor or friend to debrief on your week or something that's bugging you.
Unplug for a day – take an hour or a full day to rest and rejuvenate.
Practice mini-meditation – Begin or end your day with a minute of deep breathing, and focused awareness of your body, thoughts, and feelings.
Dance it out – Put on your favourite dance music and shake your body like no one is watching.
Write or journal your thoughts – Take 10 minutes, and jot down whatever is on your mind. Mentally release those things as you write.
Be still – find a quiet place outside (weather permitting) and embrace the stillness.
De-clutter – choose a place -such as your email inbox, your desk, a wardrobe and get rid of the excess and junk.
Do an activity mindfully and slowly – savour the moment and experience your activity with attentiveness.
Take a walk – explore your area at a leisurely pace. Join Walktober SA this coming week.
Reflect on your personal mission statement – if you don't have a personal mission statement, create one.
Enjoy a piece of chocolate or a glass of wine – better yet, enjoy both together.
Sleep – take a nap, go to bed earlier, give your body some extra rest.
What is one thing you can do today to practice self-care?