Overview:
On 21 August 2019, the Full Federal Court handed down a landmark decision regarding personal leave entitlements for employees that all Australian businesses and employers need to be aware of.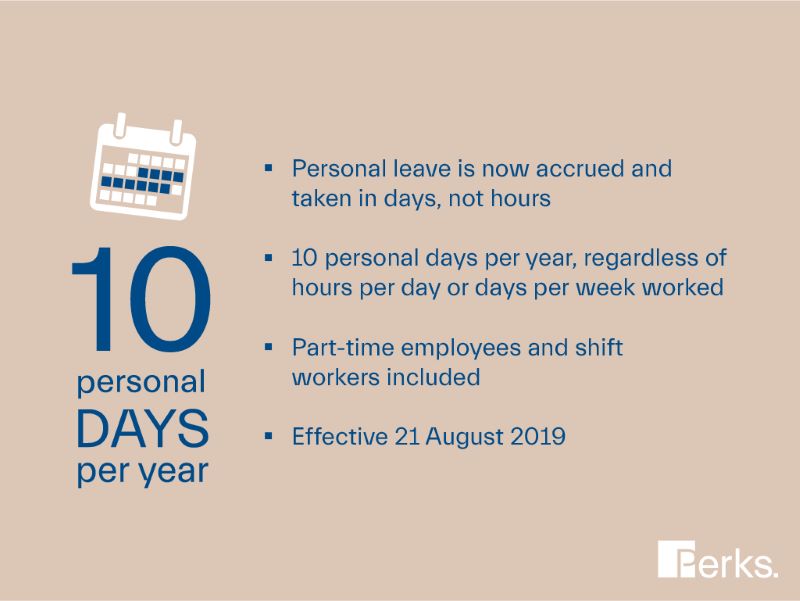 UPDATE: On 13 August 2020, the High Court of Australia handed down a decision in Mondelez Australia Pty Ltd v AMWU & Ors [2020] HCA 29 about the method of accruing and taking paid personal/carer's leave under the National Employment Standards (Mondelez High Court decision). See this Insights article – posted 14 August 2020.
The ruling, which related to sick and carer's leave entitlements paid to Cadbury employees, found that a worker rostered on for three 12-hour shifts a week was entitled to accrue 120 hours of personal leave each year, calculated as 10 days multiplied by 12 hours; however, a worker who put in the same 36 hours across five shifts would only be entitled to accrue 72 hours of sick leave per year.
The case is unique in that it sets a legal precedent surrounding changes made by the Rudd Labor Government in 2009 when it introduced the Fair Work Act and means that personal leave is now legally accrued by employees in 'days' (or fractions of a 'day') rather than 'hours', as had been the previous interpretation.
Employees (including part-time employees) are now entitled to progressively accrue 10 days of personal leave each year of service, regardless of the number of ordinary hours worked or how many days of the week worked.
Importantly, when an employee takes personal leave, the employer is now required to pay them for the ordinary hours they would have worked on the day, had they not been sick or caring for another. Likewise, in the event the employee takes personal leave for part of a working day, they are to be paid for the portion of their scheduled ordinary hours that they did not work.
Check your payroll systems now to ensure you are legally compliant
Traditionally, most payroll software records the accrual of personal leave as an hourly amount (with 7.6 hours often reflecting one day's accrual), with full time employees accruing 76 hours of personal leave per year, and a pro-rata amount of the 76 hours for part-time employees.  If your payroll system accrues in this manner you will now need to check and possibly modify the accrual for personal leave to ensure you are legally compliant.
You should check the accrual for all those employees whose hours of work differ from a daily 7.6 ordinary hours over 5 days of the week and any employees who have taken personal leave since this decision was made.
If you are a client of Perks Bookkeeping Service, we will be modifying our payroll processing system to accommodate this decision. If your workplace is covered by an Enterprise Agreement that provides something over and above the National Employment Standards (NES), get in touch with Cecilia White, Director, Perks People Solutions who can provide advice regarding the implications of this decision on your individual circumstances.
This decision is currently confined to personal leave entitlements, but may give rise to annual leave entitlements being affected in the future. This Federal Court decision stands despite the Morrison Government lodging an appeal to the High Court on Monday 16 September to overturn the interpretation, calling out that it is causing confusion and uncertainty.
Stay tuned, as we will provide information on any further changes or clarifications to the recent Federal Court decision around personal leave entitlements.
In the meantime, if you have any questions, please contact Cecilia White, Director, Perks People Solutions or Elizabeth Elliot, Director, Perks Bookkeeping Service.