Overview:
In 2020 traditional factors such as compensation and opportunities for career progression are not enough to keep your teams engaged to perform their best. With rapid market force changes and the resulting uncertainty in today's business environment, now is the time, more than ever to lead teams that are engaged and motivated to achieve strategic objectives for your organisation. Whether you're a team leader, manager or business owner, make it your new years' resolution in 2020 to improve your teams' motivation to perform.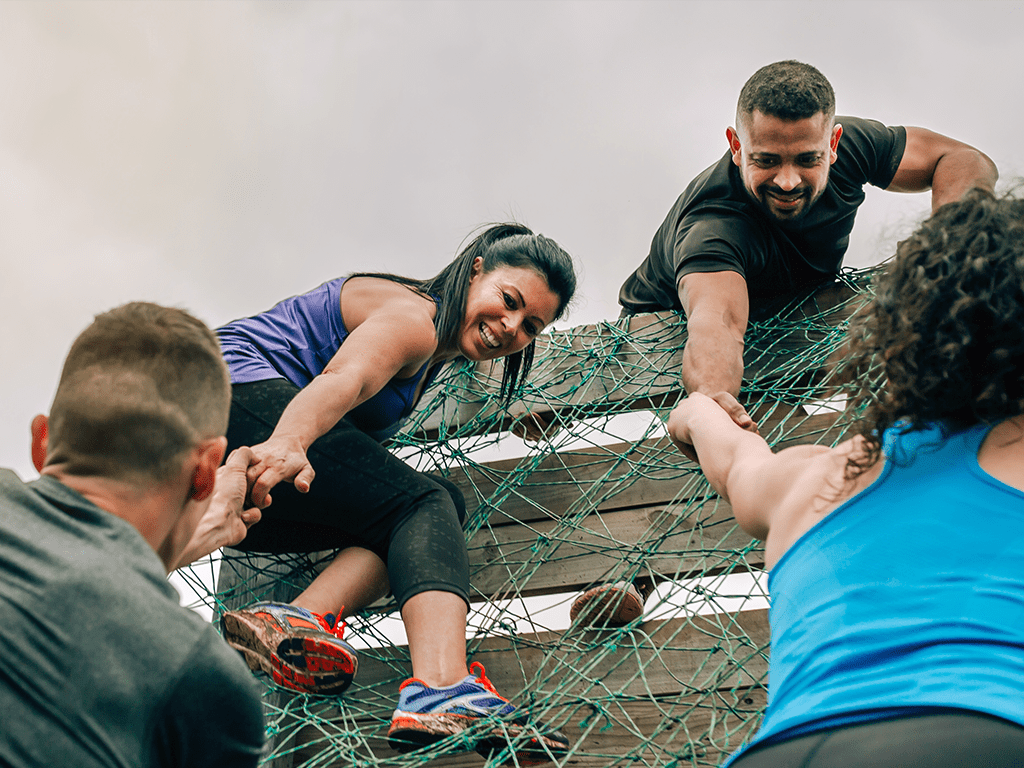 1. Provide a sense of purpose
Money isn't the only motivator. Yes, the compensation level must be suitable for their efforts, but it's much more than that. A team will only achieve extraordinary things if they clearly see how their efforts contribute to the final goal. Perks People Solutions Director, Matthew Hobby tells us that leaders need to show, rather than remind their teams of the organisational goals and how they've contributed. "Whether they've changed the lives of customers or genuinely helped clients prosper and grow, show them the part they've played," says Matthew.
2. Be flexible
Don't let your organisation fall behind emerging employee trends. Employees now have greater expectations with regards to flexible working arrangements. Your diverse team will value policies that suit their individual needs such as those that enable workers to leave early to collect their kids from school or attend an appointment. Leaders expect a lot from their teams, so to get the best results you must to be flexible and open to their requirements.
3. Don't punish mistakes
Unlike a leader, a manager stifles innovation because they punish co-workers that make mistakes on the job. Leaders on the other hand should encourage it. They need to empower calculated risk-taking so their teams continue to develop and implement new ideas. "Without new, innovative ways of doing business, your organisation will simply suffer from competitors that foster such an environment," Matthew confirms.
4. Help them succeed
Whilst mistakes and failures are valuable learning tools and contribute greatly to team-building exercises, a leader must create an environment that enables teams to be successful. Organisations with poor communication flows and arduous processes for daily tasks simply add to the likelihood of poor performance and ultimately, failure. A team should work in a space that is not only pleasant, but conducive to their needs to achieve organisational goals.
5. Show your appreciation
You'll be surprised how much a simply 'thank you' or 'great work' can mean to your team. Matthew Hobby expresses how important it is to not only focus on future objectives and goals, but to celebrate the milestones your team has achieved and acknowledge the hard work involved in getting the organisation where it is today. "Teams should to be respected and constantly reminded of when they're achieving goals to reinforce positive behaviours," says Matthew.
6. Embrace technology
In today's environment, your co-workers are more likely to have access to better technology at home than in their workplace. The point is, your organisation needs to be aware of current innovations and ways of doing business. "If your workers are highly active users in terms of mobile connectivity, social media and so forth, consider embracing these technologies to your advantage," suggests Matthew. Not only will your organisation avoid becoming stale, but the teams within them will be more engaged as they're working with technology they prefer.