Overview:
Now, more than ever, business leaders need to find innovative ways to engage with and motivate their teams. This is especially important as the shift towards more flexible working arrangements and remote working continues to gain momentum across Australia. Traditional factors such as remuneration and opportunities for career progression are not enough to keep teams engaged to perform their best. With the current uncertainty in today's business environment, now is the time to lead teams that are committed and motivated to achieve strategic goals for your organisation. Here are 6 simple tips for business leaders to improve a teams' motivation to perform: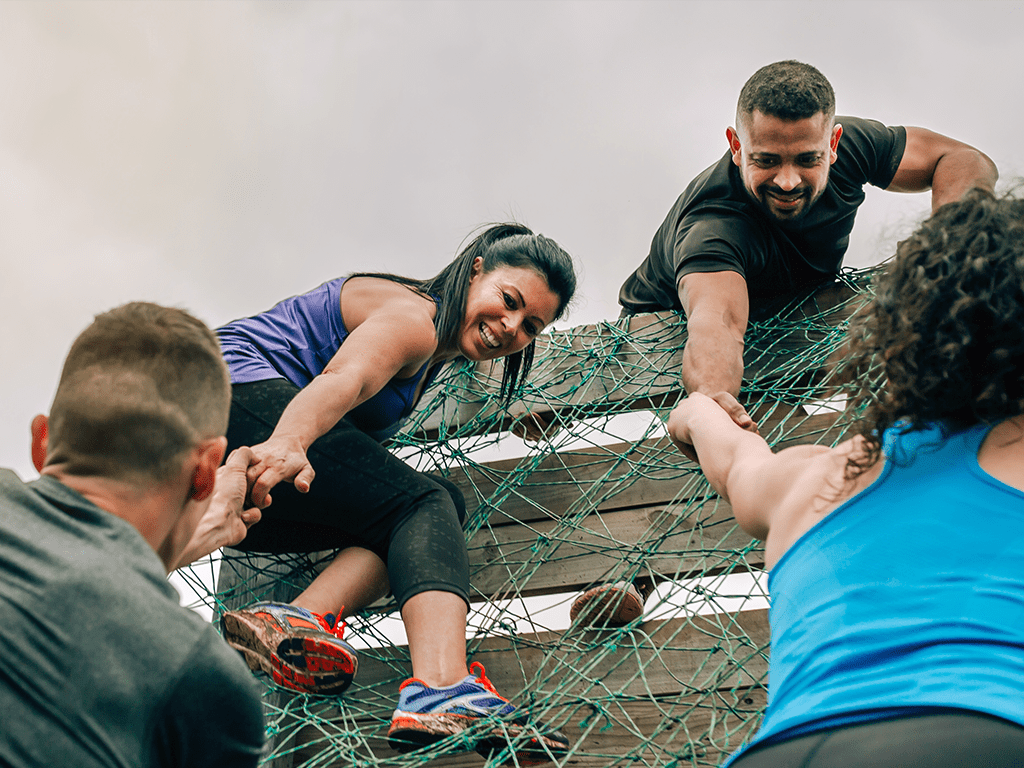 1. Provide a sense of purpose
Money isn't the only motivator. While it is true that the remuneration offered must be suitable for their skills and experience, it's much more than that. A team will only achieve extraordinary things if they clearly see how their efforts contribute to the final goal. Leaders need to show, rather than remind their teams, of the organisational goals and how they've contributed.  Whether they've changed the lives of customers or genuinely helped clients prosper and grow, show them the part they've played, and this will go a long way towards providing a genuine sense of purpose for employees.
2. Be flexible
Don't let your organisation fall behind emerging employee trends. Employees now have greater expectations with regards to work-life balance, and the recent global pandemic has further highlighted the need for hybrid working models.  Your team will value policies that suit their individual needs such as those that enable workers to leave early to collect their kids from school or attend personal appointments during working hours. Leaders expect a lot from their teams, so to get the best results you must be flexible and open to their needs and trust that employees have the skills to manage their individual workload and meet deadlines as required. As a leader it is also important to personally model this behaviour to your team, as this will help promote company-wide acceptance of these flexible working arrangements.
3. Encourage calculated risk-taking
At some point in an employee's career they have been asked by their leader to make a decision that has pushed them outside of their comfort zone. Everyone has a certain level of risk tolerance, some high, and some low. Therefore, it is central for leaders to understand where their employees sit on this risk scale and provide support to their teams on how to work through the process of taking calculated risks.  Calculated risk-taking can be defined as the ability to deal with incomplete information and act on a risky option to realise a goal.  One way a leader could encourage their staff to better understand the process of calculated risk taking is to ask them to explore the worst thing that could happen from any risk that is taken and conversely the best thing that could happen. When a leader empowers their team to take calculated risks, they will be better able to develop and implement new ideas and this in turn, can provide new opportunities for the business and keep pace with competitors who value this method.
4. Create a positive environment
A leader must create a working environment that enables teams to be successful. Organisations with poor communication flows and demanding processes for daily tasks simply add to the likelihood of poor performance and ultimately, failure. A team should work in a space that is not only pleasant, but conducive to their needs to achieve organisational goals. With an increasing number of staff working from the home office (most likely the kitchen table!), creating a positive environment is often at the control of the employee. As their leader, it is a great idea to create regular check-ins and calls throughout their working week and encourage them to take regular breaks throughout the day to support their well being and boost productivity. If budget allows, provide your employees with a few simple office items for their home to help create an efficient and attractive working space.
5. Show your appreciation
You'll be surprised how much a simple 'thank you' or 'great work' can mean to your team. It's important to not only focus on future objectives and goals, but to celebrate the wins your team has achieved and acknowledge the hard work involved in getting the organisation where it is today. Teams need to be respected and constantly reminded of when they're achieving goals to reinforce positive behaviours. A good way to keep this top of mind could be adding it to the weekly team meeting agenda or setting aside time once a month to catch up for coffee and celebrate individual and collective achievements.
6. Embrace technology
As access to technology grows at a rapid pace, your co-workers are more likely to use better technology at home than in their workplace. If your workers are active users of social media, apps and other digital platforms, consider embracing these technologies at work and use them to your advantage. Before investing in new technology, get your teams input by asking them to research and suggest new offerings that can assist their daily work and create efficiencies for the business. When these options have been presented, give your staff time to test and review the tools to ensure they will make their lives easier and not harder! By involving your team in the process, they will be more likely to take ownership and adopt the technology faster. This approach will also keep your organisation current and in a better position to adapt and take up new technology in the future.
Renowned research professor and motivational speaker Brene Brown suggests that "daring leaders work to make sure people can be themselves and feel a sense of belonging."
By following the simple tips outlined in this article, you can create a working environment where your staff feel valued, connected to their purpose and importantly, are motivated to show up and perform at their best every day.